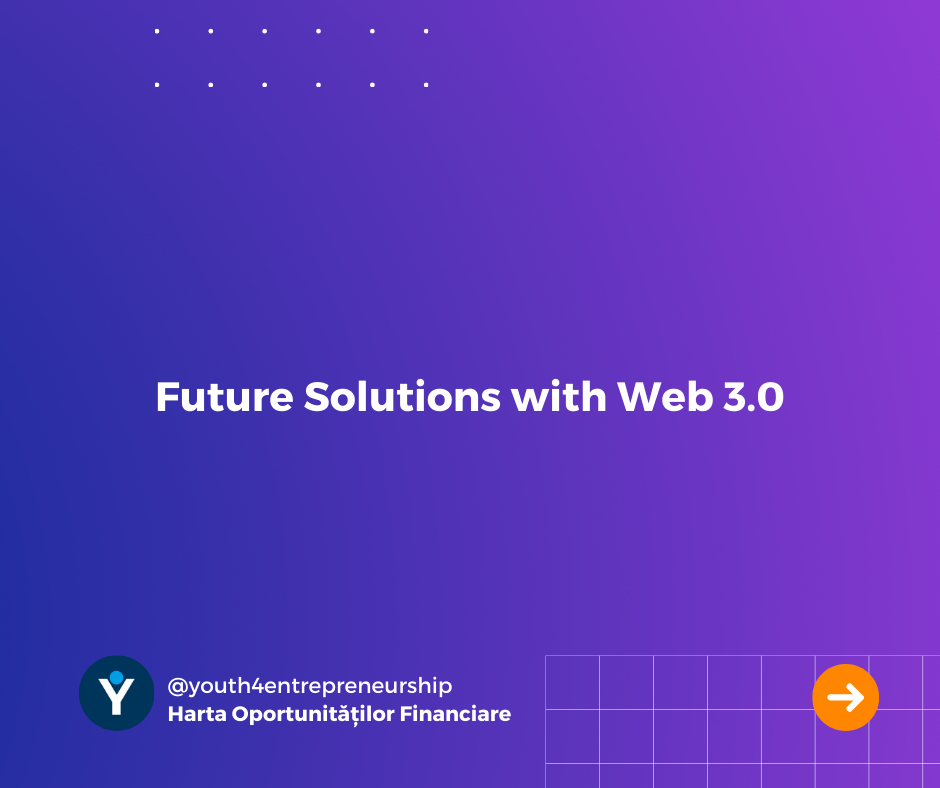 Future Solutions with Web 3.0
Care crezi că sunt domeniile ce pot aduce împreună oamenii din sfera IT și industria creativă? Noi credem că Web3, NFT și Blockchain ar putea face asta.
De aceea, dacă ești programator sau developer etc., sau poate ești un creator pasionat de NFT, te invităm să te alături evenimentului nostru de networking care va avea loc în data de 22 septembrie la Mediacor.
Mentori de la 4 companii din SUA (The Hug, Meta Refuge, Zuckerberg Institute și The Possible Zone), specializate în concepte legate de Blockchain, NFT, community management și antreprenoriatul viitorului, vin să împărtășească cu tine experiența și cunoștințele sale în data de 22 septembrie, la evenimentul de socializare pentru oamenii din industriile de IT și creație, începând cu ora 16:00.
Ce vom face la summit?
Vom împărtășiți viziunile din colaborarea cu Innovate Moldova și scopul activității
Vom discuta despre posibilitățile VS riscurile Web3 cu experți din SUA
Ne vom cunoaște mai bine după summit, la un eveniment de networking
Înregistrarea și participarea la eveniment sunt gratuite. Datorită participării mentorilor internaționali, evenimentul se va desfășura în limba engleză, cu traducere simultană în română. Prinde un loc acum, și ne vedem pe 22 septembrie.
Înregistrează-te aici: https://bit.ly/3Qkn49G