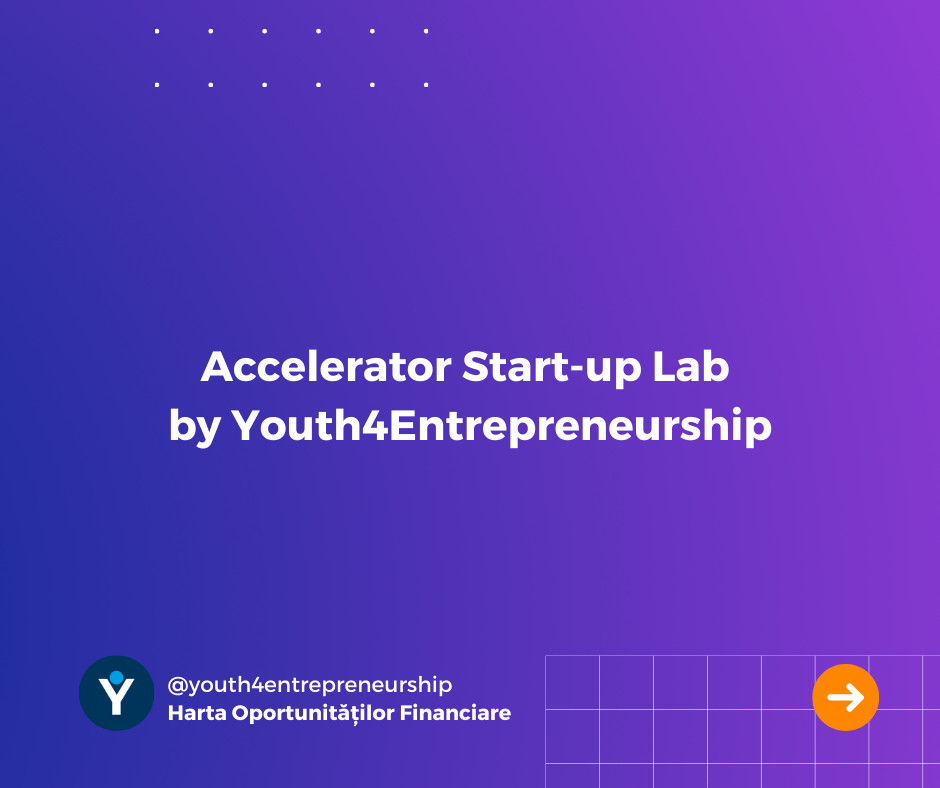 Accelerator Start-up Lab by Youth4Entrepreneurship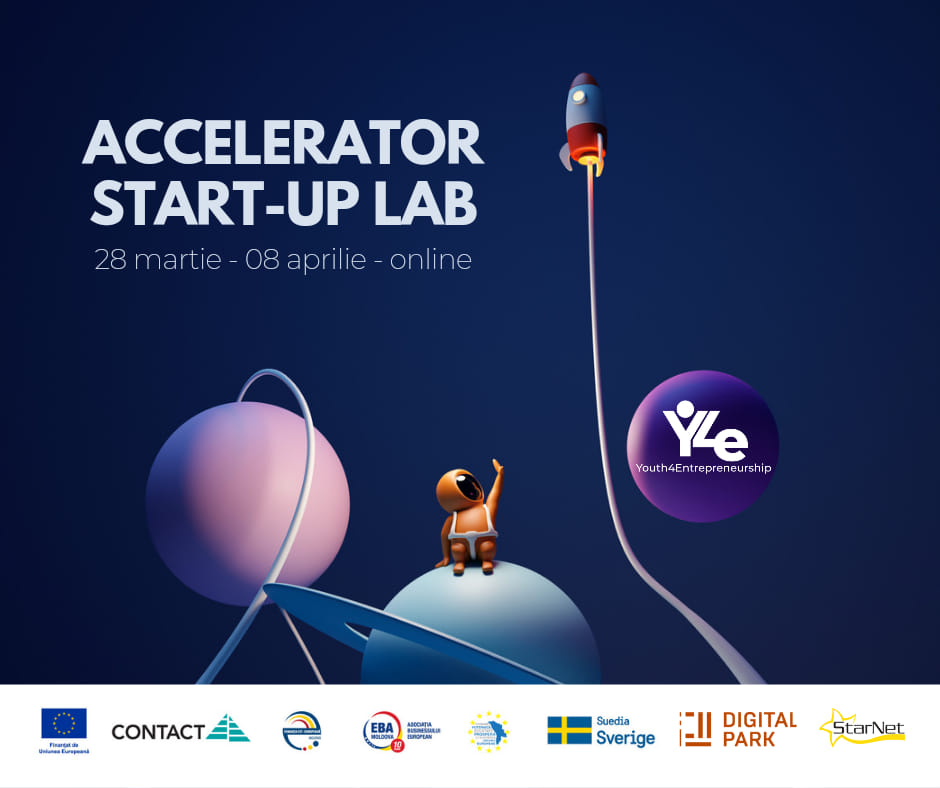 Hub-ul antreprenorial Youth4Entrepreneurship invită tinerii antreprenori din regiune la un program online complex care va oferi consultanță și instrumente relevante pentru testarea și remodelarea afacerilor, și va conține componenta educațională, mentorat inovativ și instrumente de testare a afacerilor.
Programul va include module și instrumente digitale de dezvoltare a businessurilor privind strategia de afaceri, optimizarea serviciilor oferite, capitalul și sinergiile în afaceri, business burn-out și creșterea competitivității în regiune. Tinerii antreprenori selectați vor avea posibilitatea să interacționeze cu mentori din industrii diferite, inclusiv IT, investitori de tip angel, reprezentanți ai fondurilor de investiții.
Vestea bună este că la finalul programului, tinerii antreprenori vor putea accesa suport finaciar de 1500 euro. 
Înregistrează-te acum: https://forms.gle/qs31fqPbPYVsrnb28
Deadline aplicări: 27 martie, ora 12:00
Acceleratorul Start-up Lab este realizat de hubul antreprenorial Youth4Entrepreneurship, implementat de către Fundația Youth Development for Innovation, finanțat de European Union in the Republic of Moldova și cofinanțat de Embassy of Sweden in Chisinau prin intermediul Fundația Est-Europeană / East Europe Foundation – Moldova în parteneriat cu European Business Association Moldova, Centrul Contact, Digital Park și StarNet.